Hi all,
I've recently purchased a diesel after looking for them for a good few months.I wanted one which was not an insurance write-off (I know it makes no real difference to the car, however I already own a Cat D car and I know how badly this impacts resale value for no reason
)
Anyway, I managed to find a nice red E-HDI 61 plate not so far away.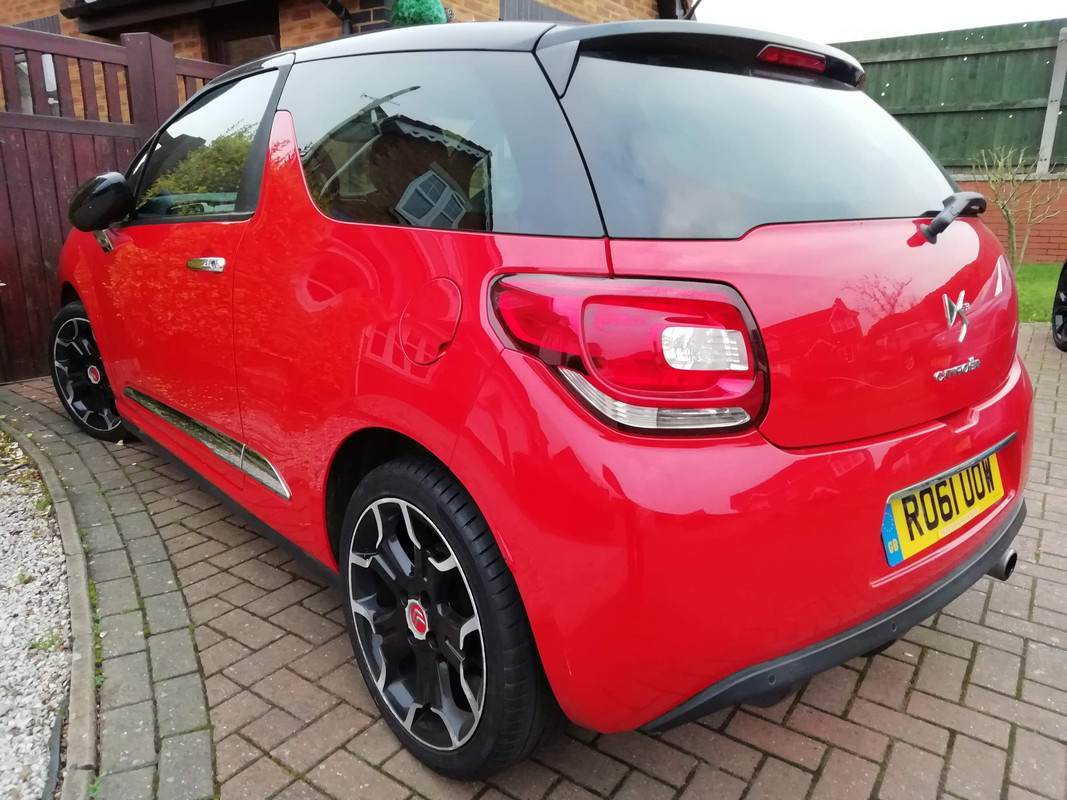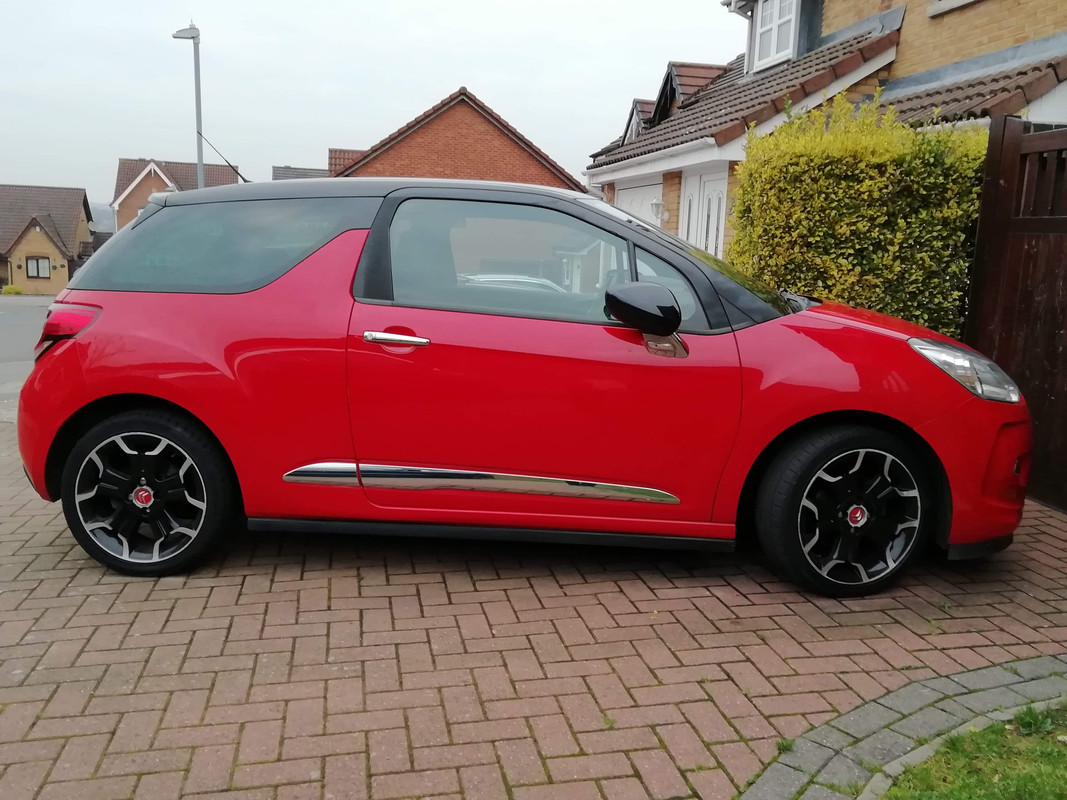 It was in good overall condition, however being a little bit OCD
I knew I will spend a lot of time on it to make it perfect
First thing I did was to swap over the Osram bulbs from my previous daily: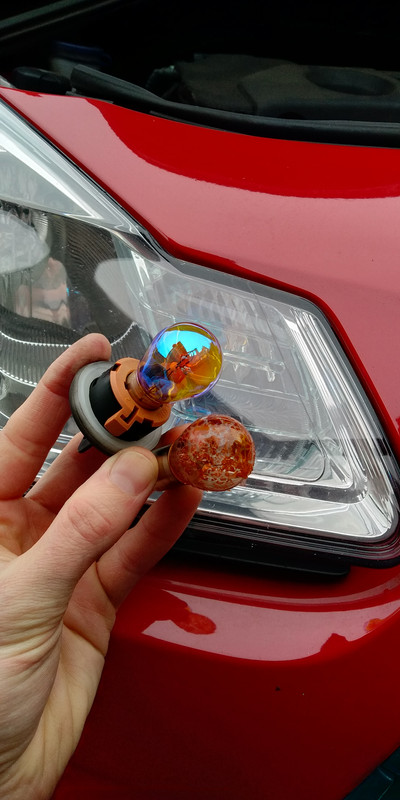 Then it was time for a service, and once I got to the pollen filter I spotted loads uf dirt under the leaf shield, so I removed it and - quite unsurprisingly - found the drains to be completely blocked: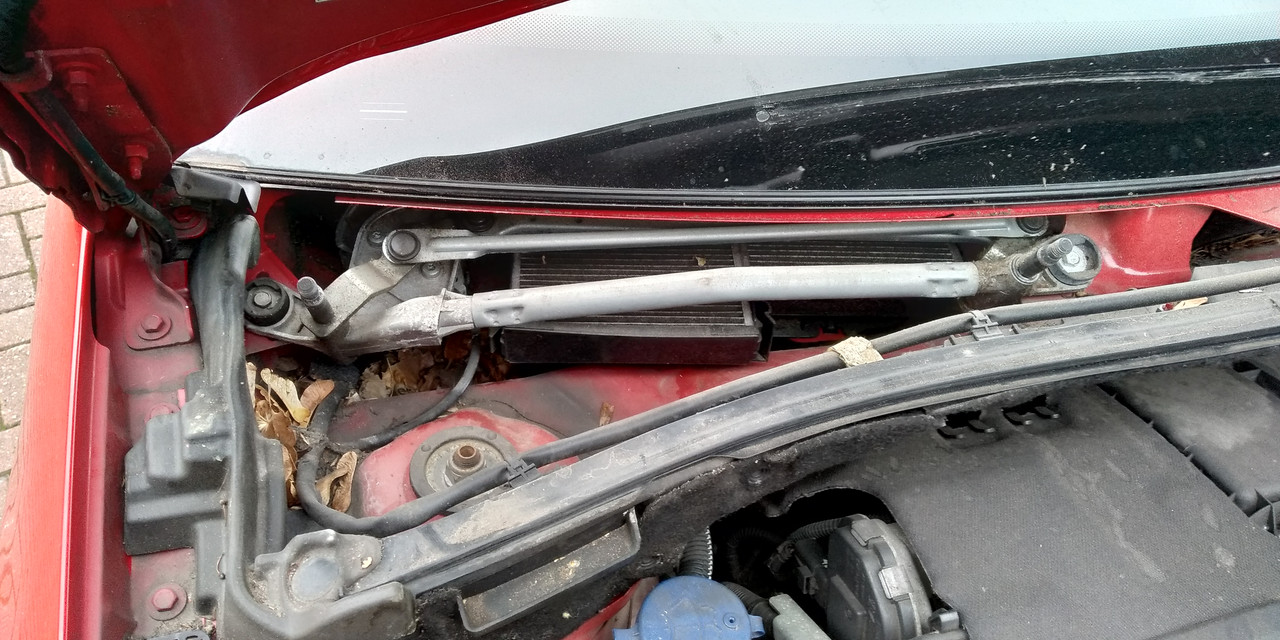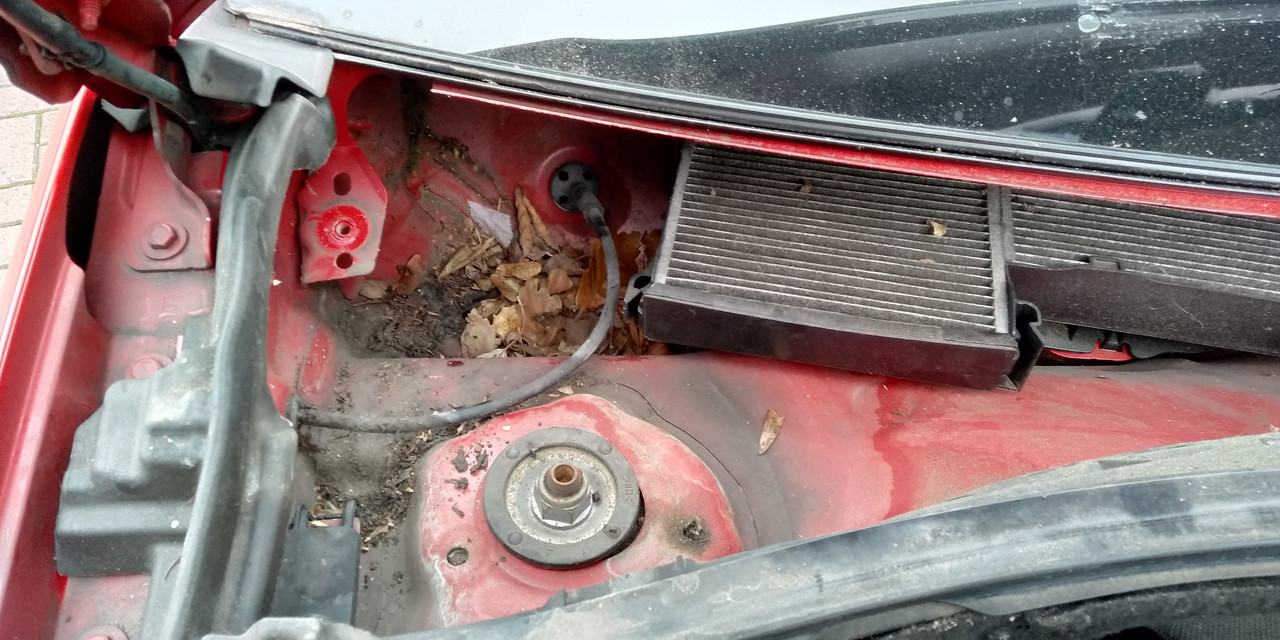 After cleaning: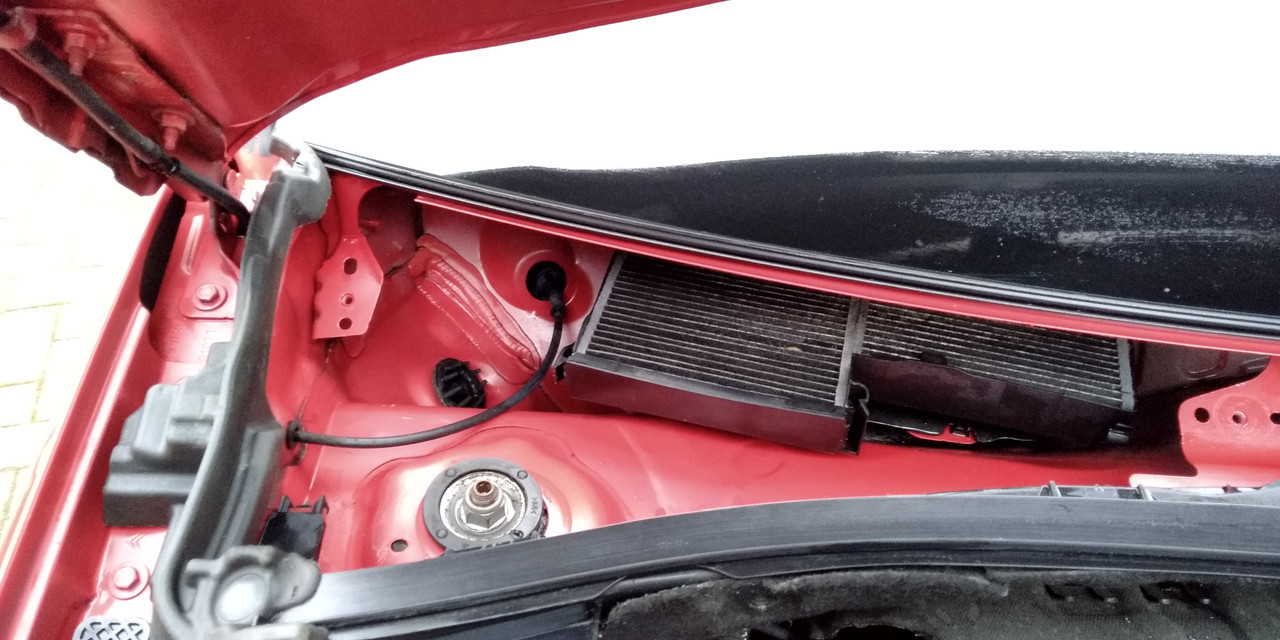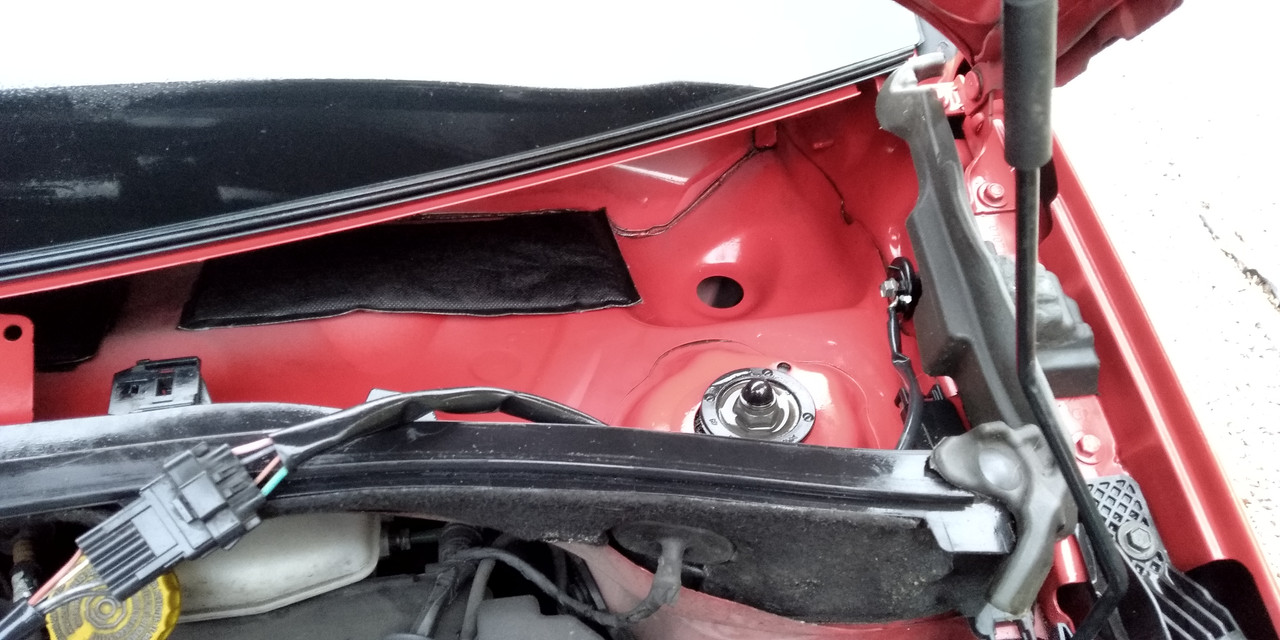 (forgot take a picture with the new pollen filter in place...)
I then fitted all of this to the car: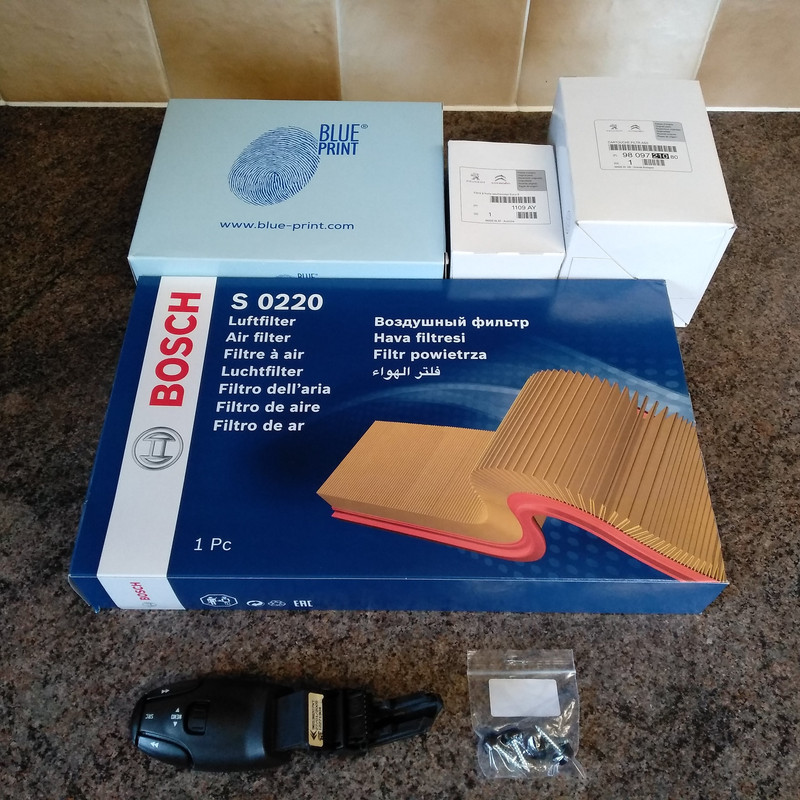 Genuine oil and fuel filter, Bosch air filter, and an active carbon pollen filter.
(The car also needed an audio stalk as the original was broken at the base, and also ordered new number plate screws. Whilst I was there I removed the Citroen garage's stickers from the plates and the from the rear screen)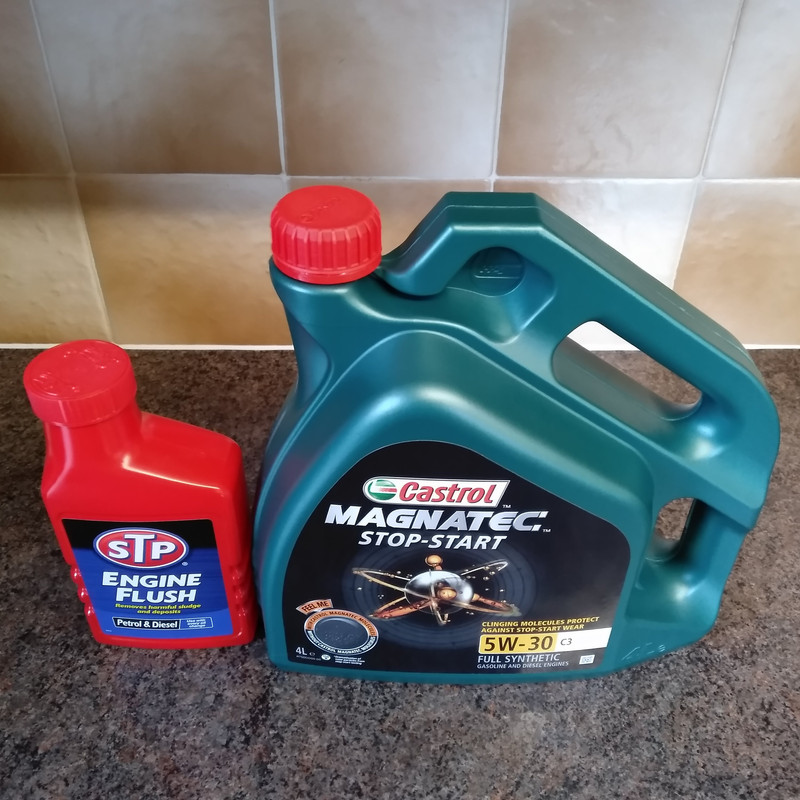 The Magnatec was on offer at Halfords for 16 quid for four litres :O so I decided I will use it for 2-3 thousand miles and I will then do an other oil change and fill it up with Mobil 1 ESP ( what I originally intended to use)
Then I started off with the interior: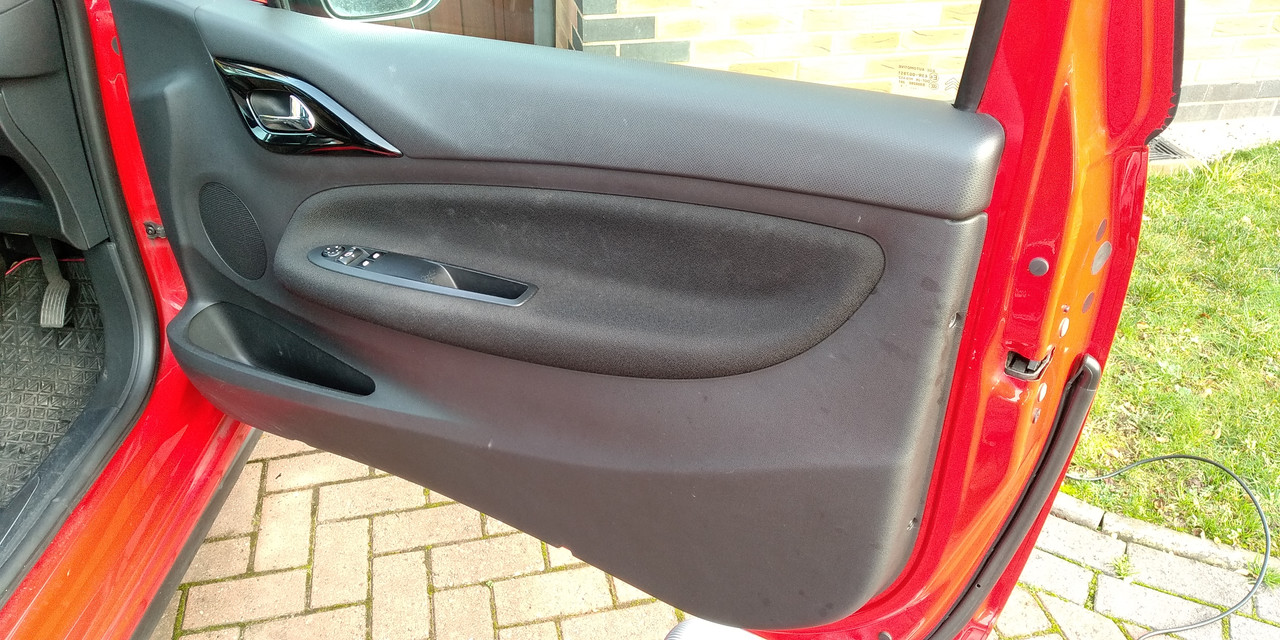 After: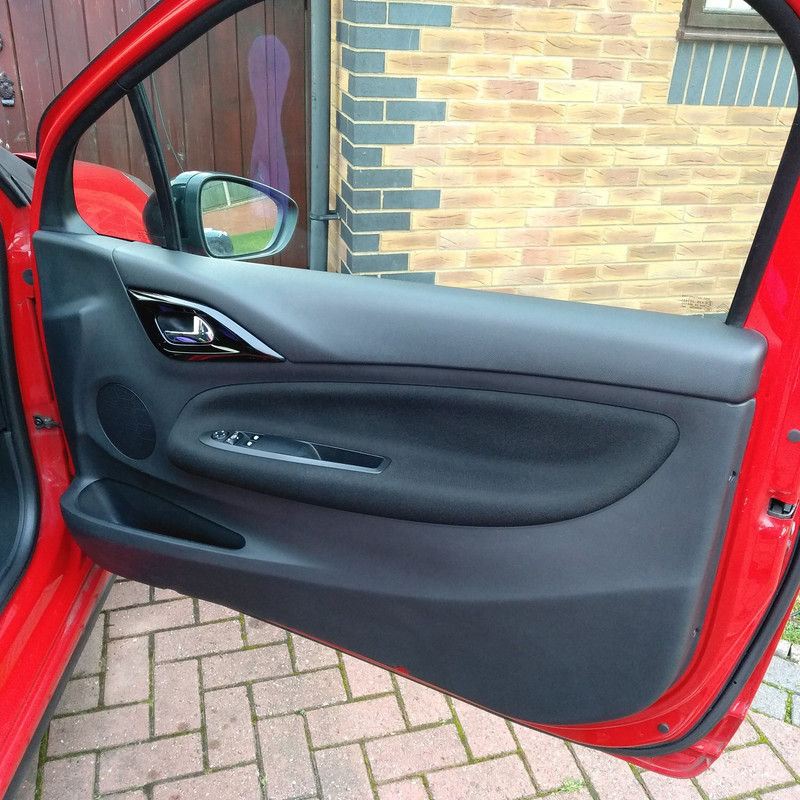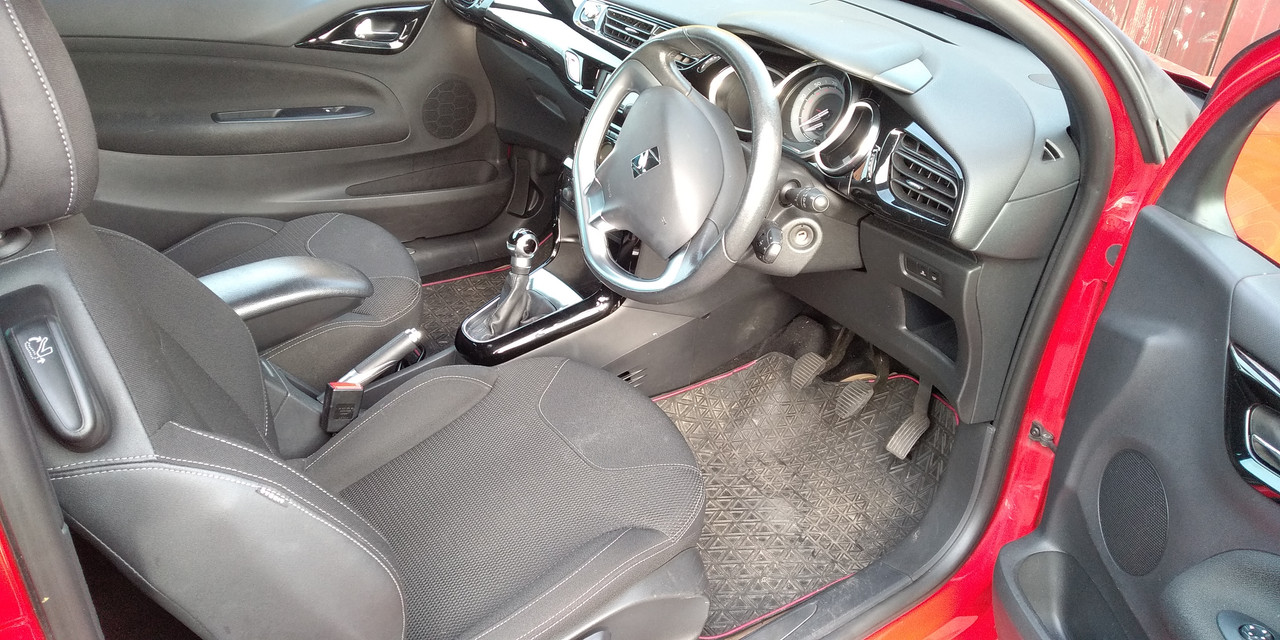 After: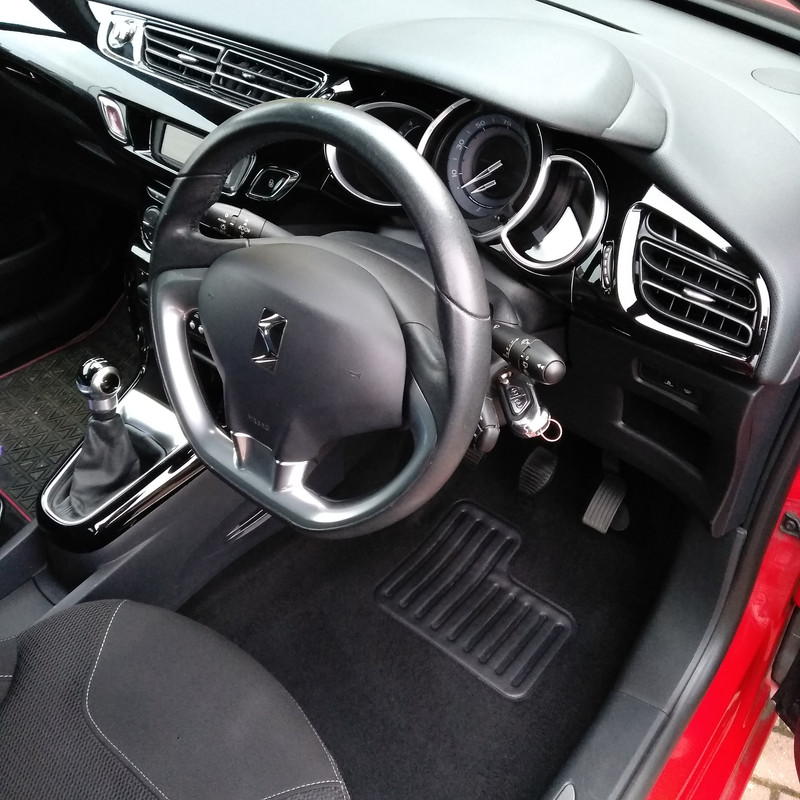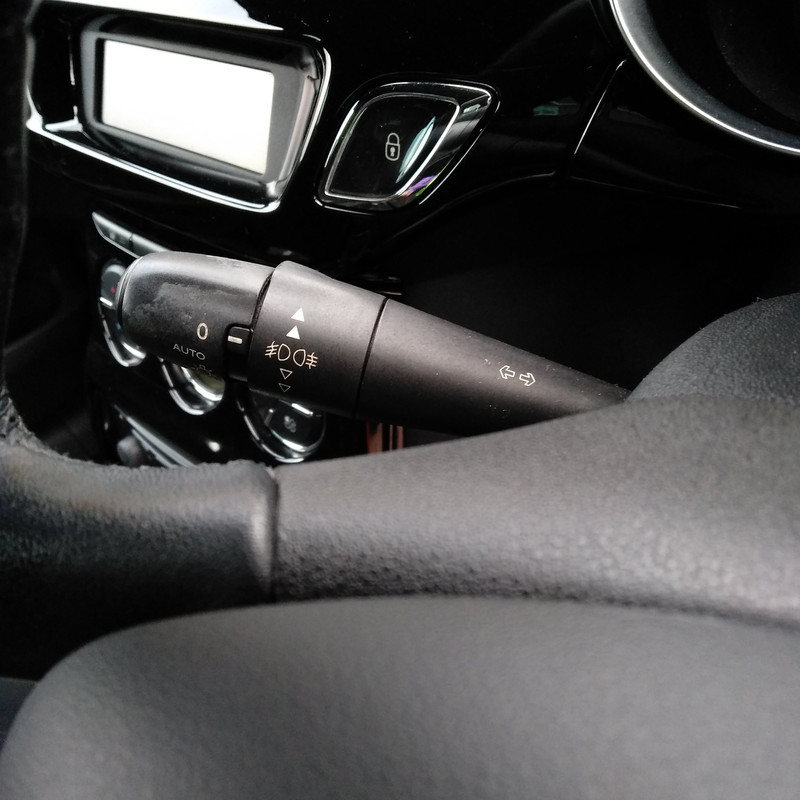 After: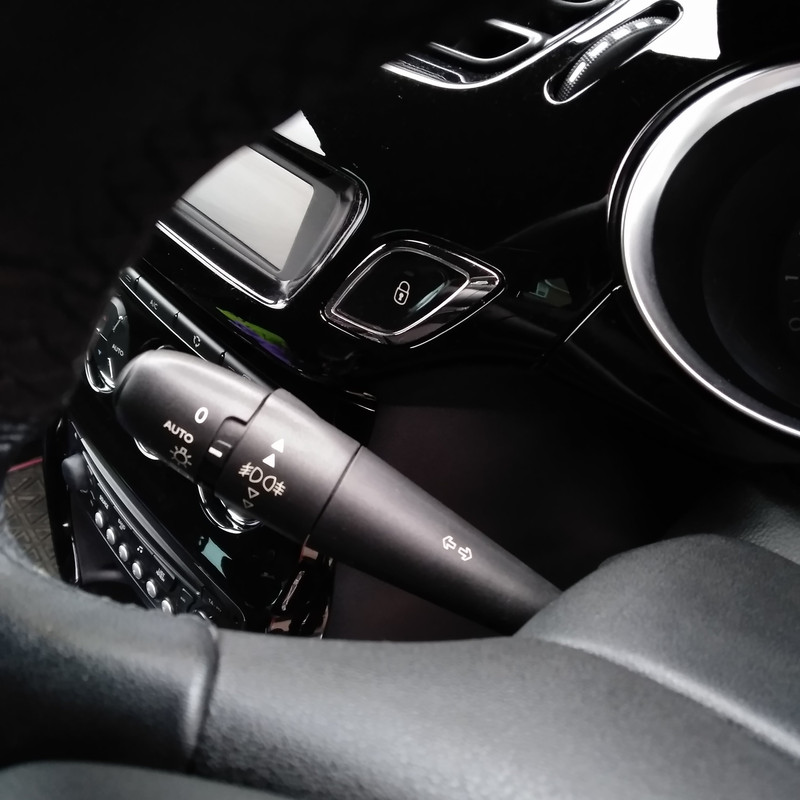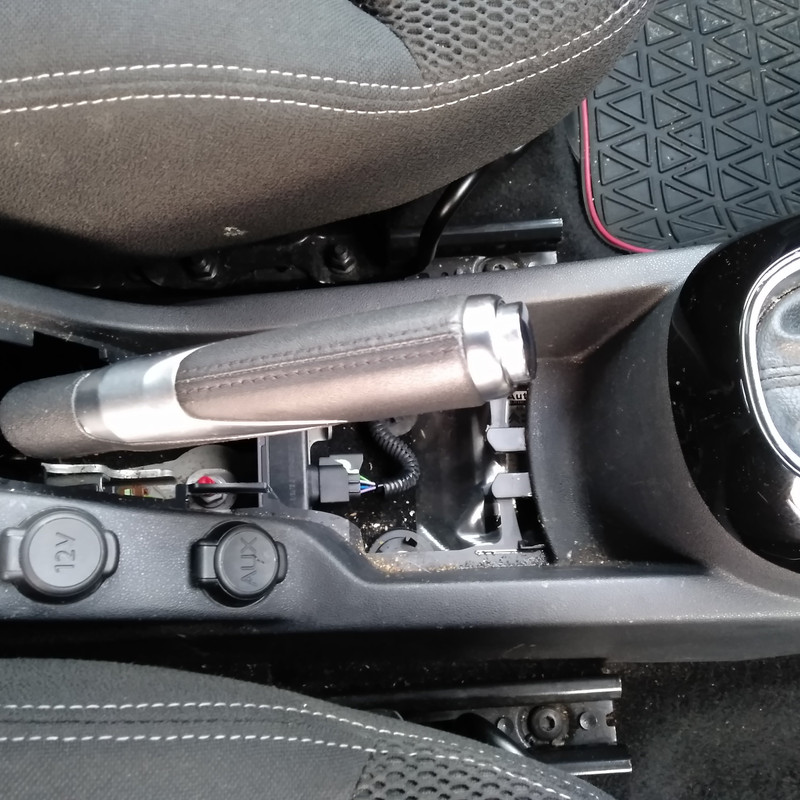 After: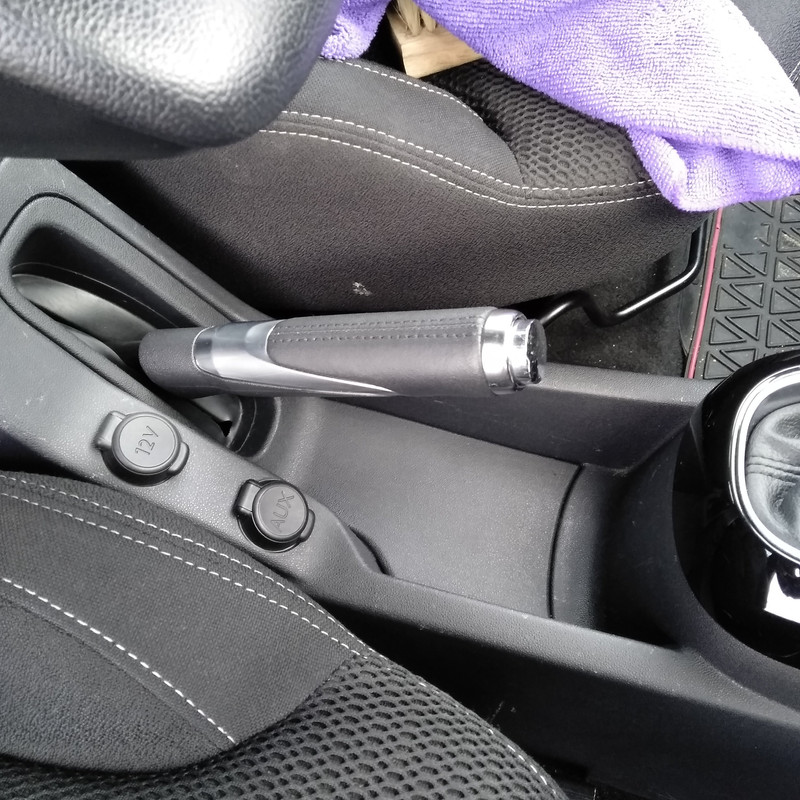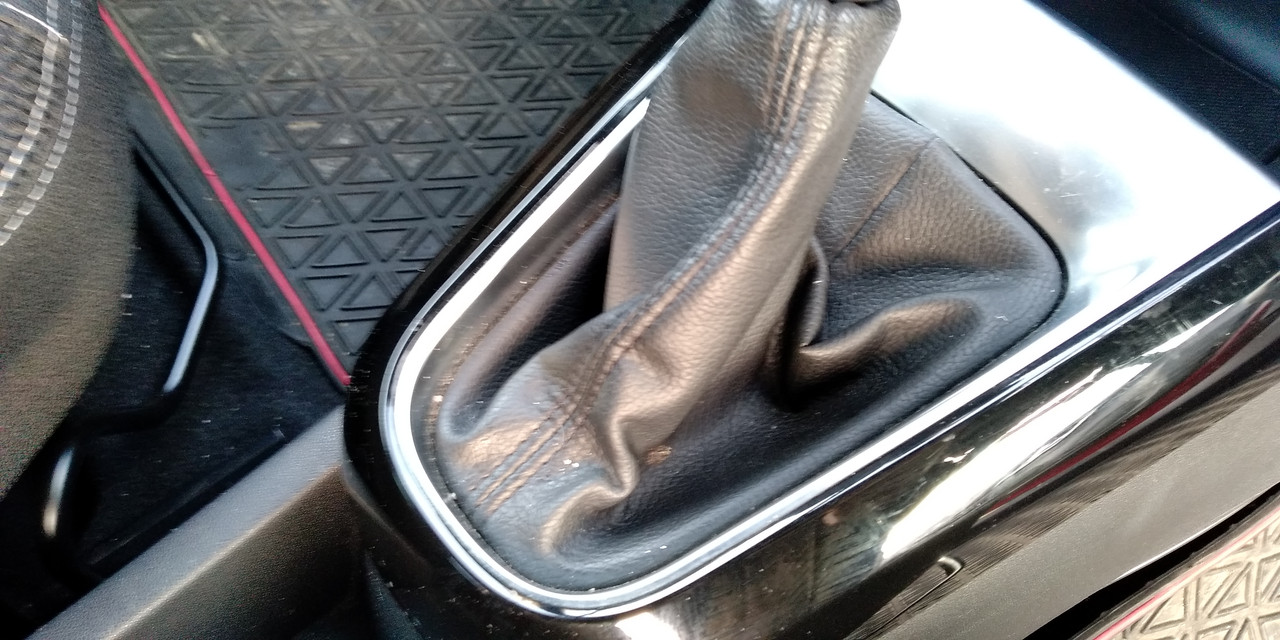 After: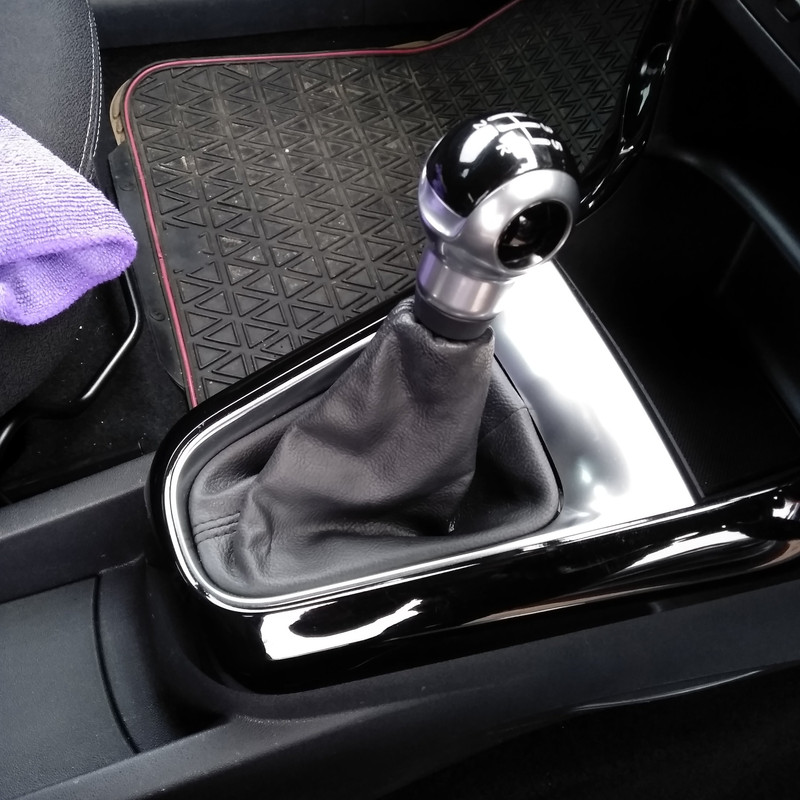 I have noticed the carpet has a few small stains which need spot cleaning, but it was getting dark so I had to stop
Then a few days after this turned up: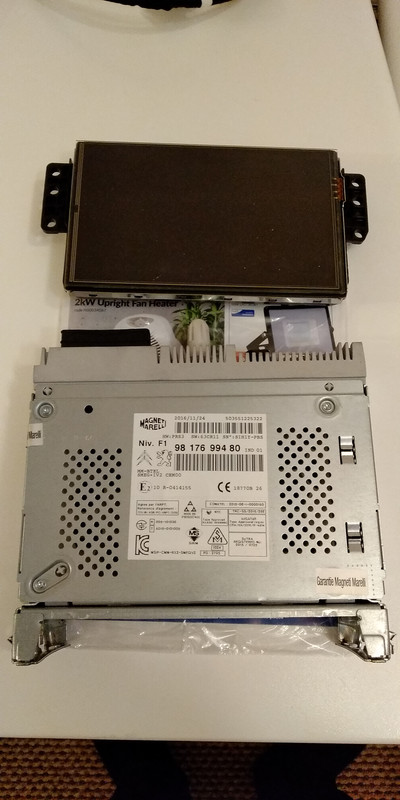 SMEG +IV2 - head unit, screen, screen cable and buttons.
The challenge was to then find the genuine connectors. After spending hours on the Tyco website I managed to find them and ordered all the required connectors from Mouser Electronics.
It was time to modify the Focus Parrott link harness: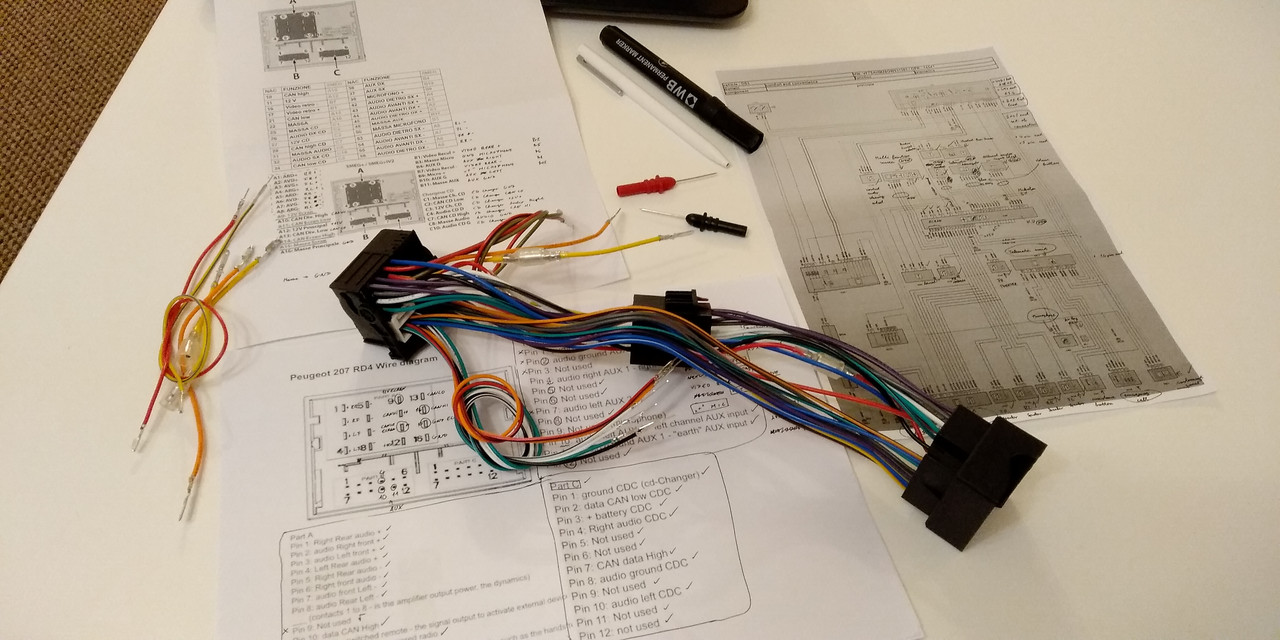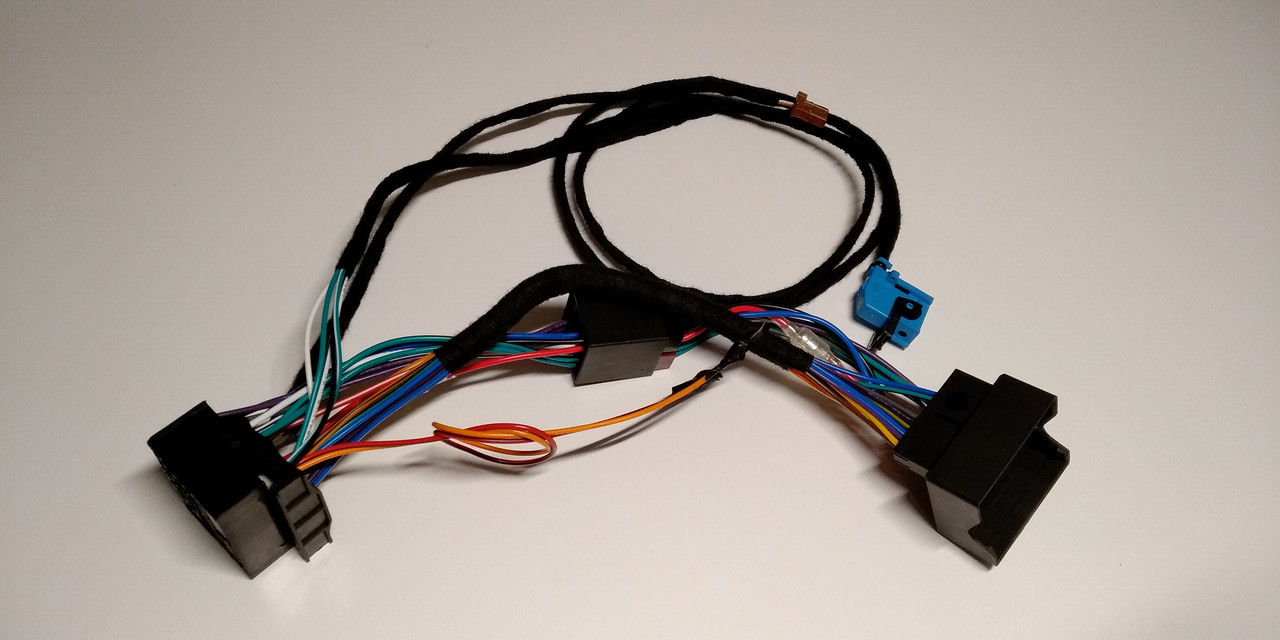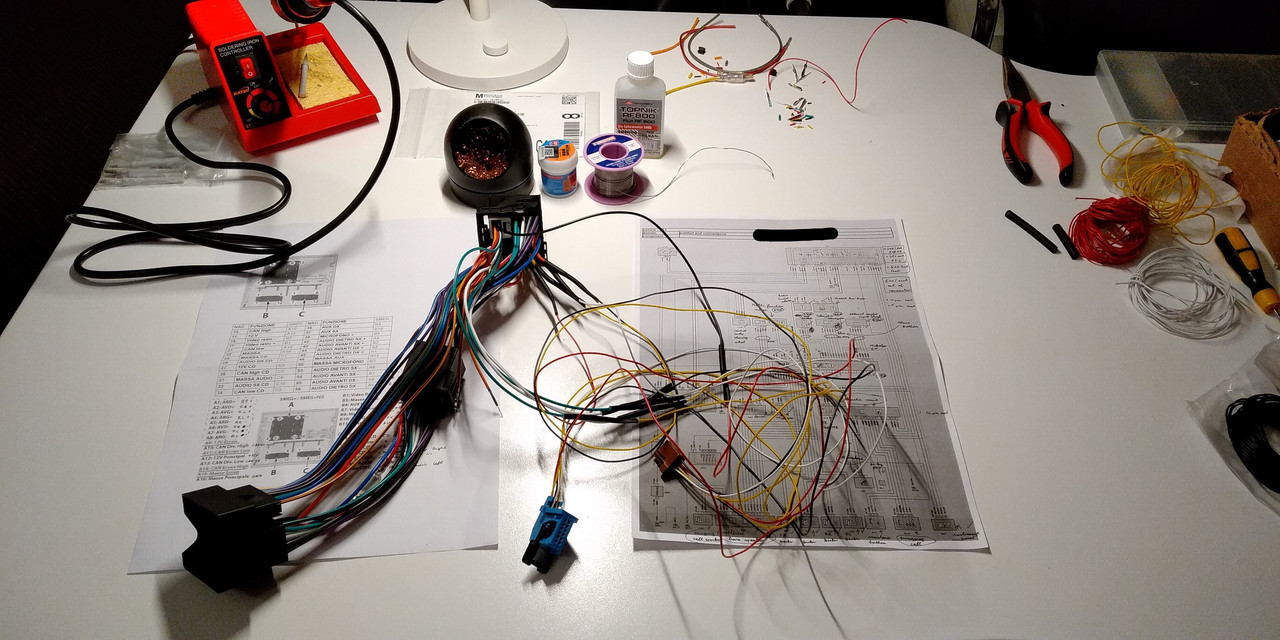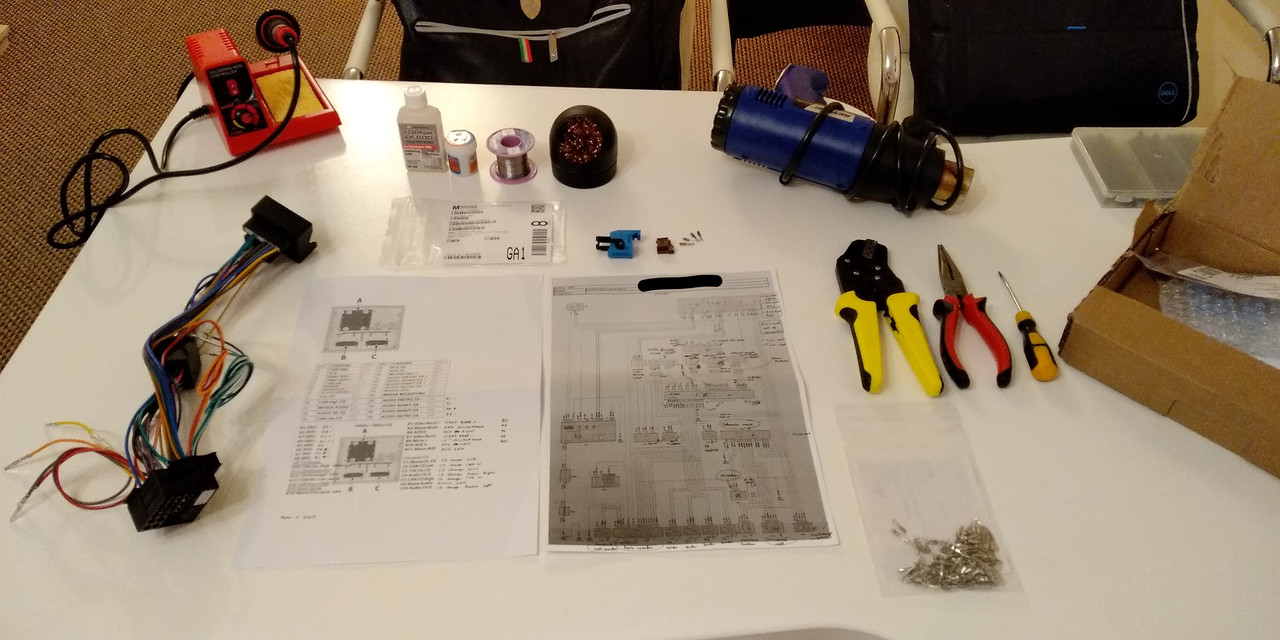 Once I finally received the TS socket for the mono microphone I was able to finalise this harness: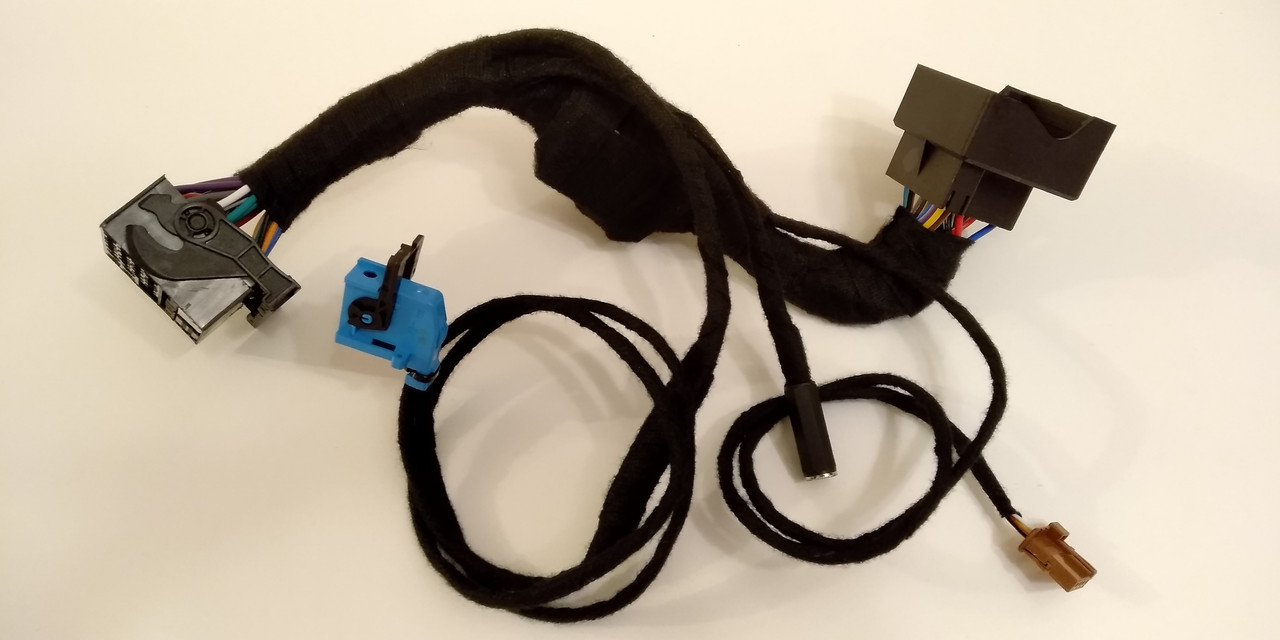 This makes a complete plug and play harness for cars which originally had the RD4 radio, making the SMEG fully functional.
First test fit: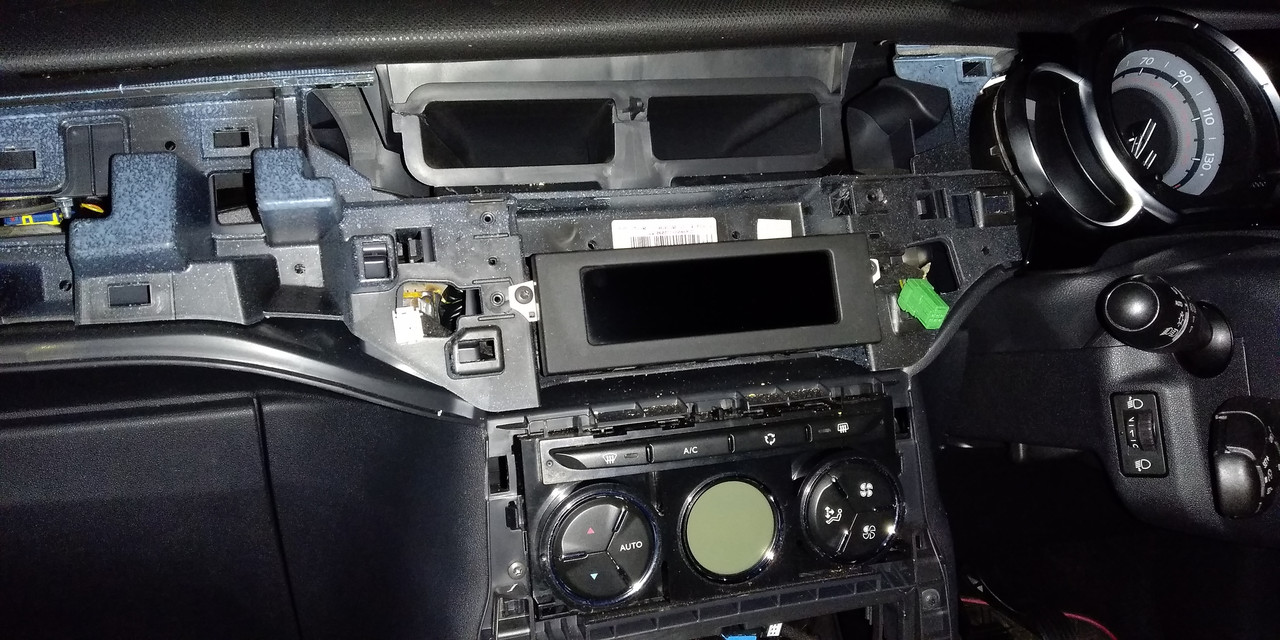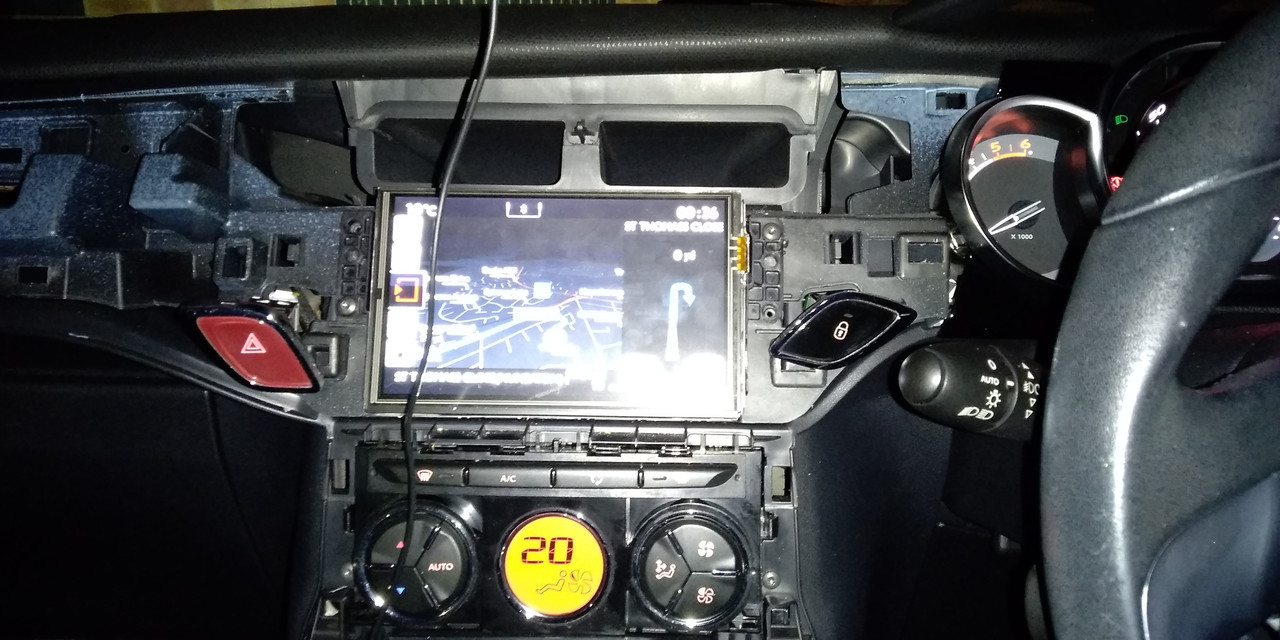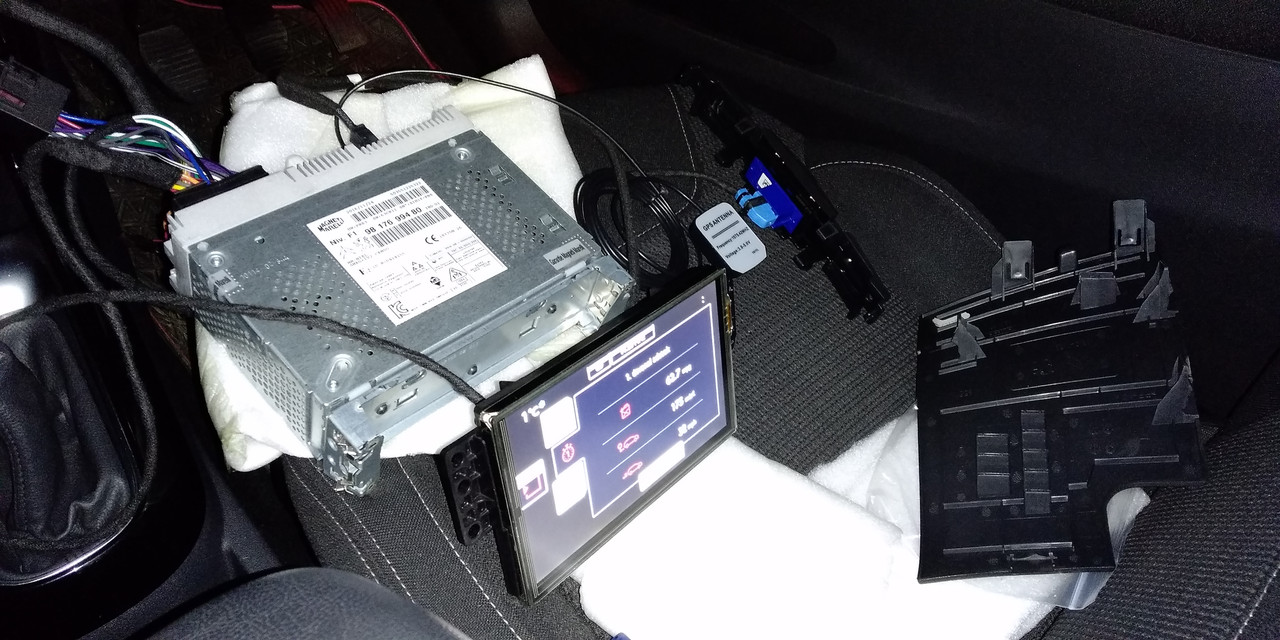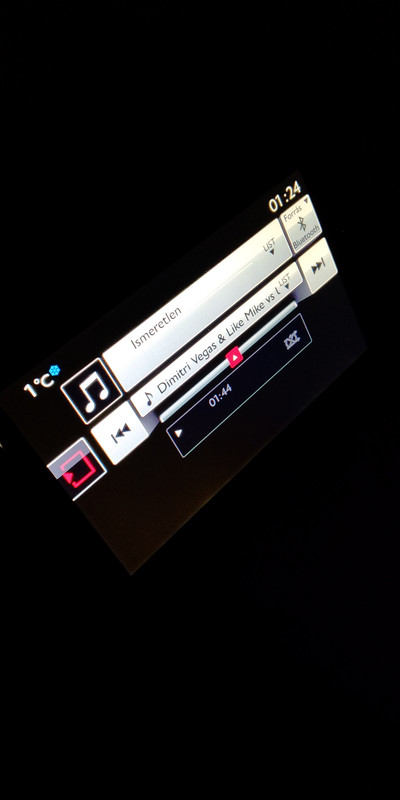 You know you need to delete the previous owner's data when the contacts list has the Dijon Crematorium on the top
: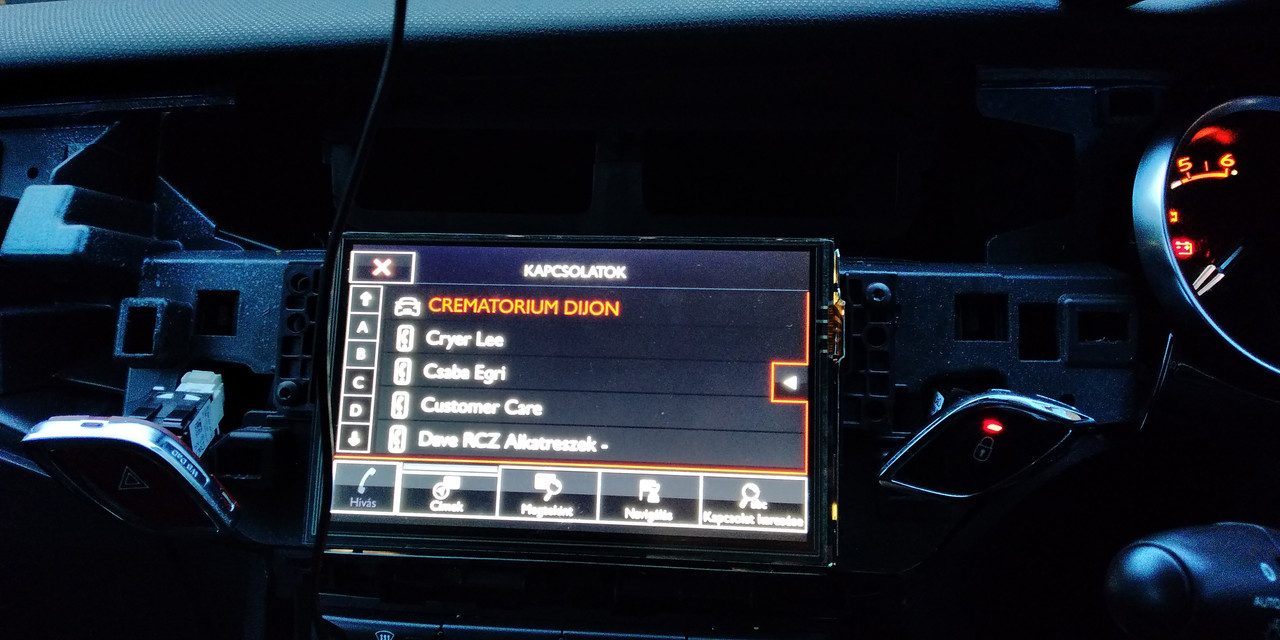 This will of course require new black dash trims, and also a new tray / console behind the lower trim (old on the left, new on the right - this is different as the button row is mounted to this piece of plastic):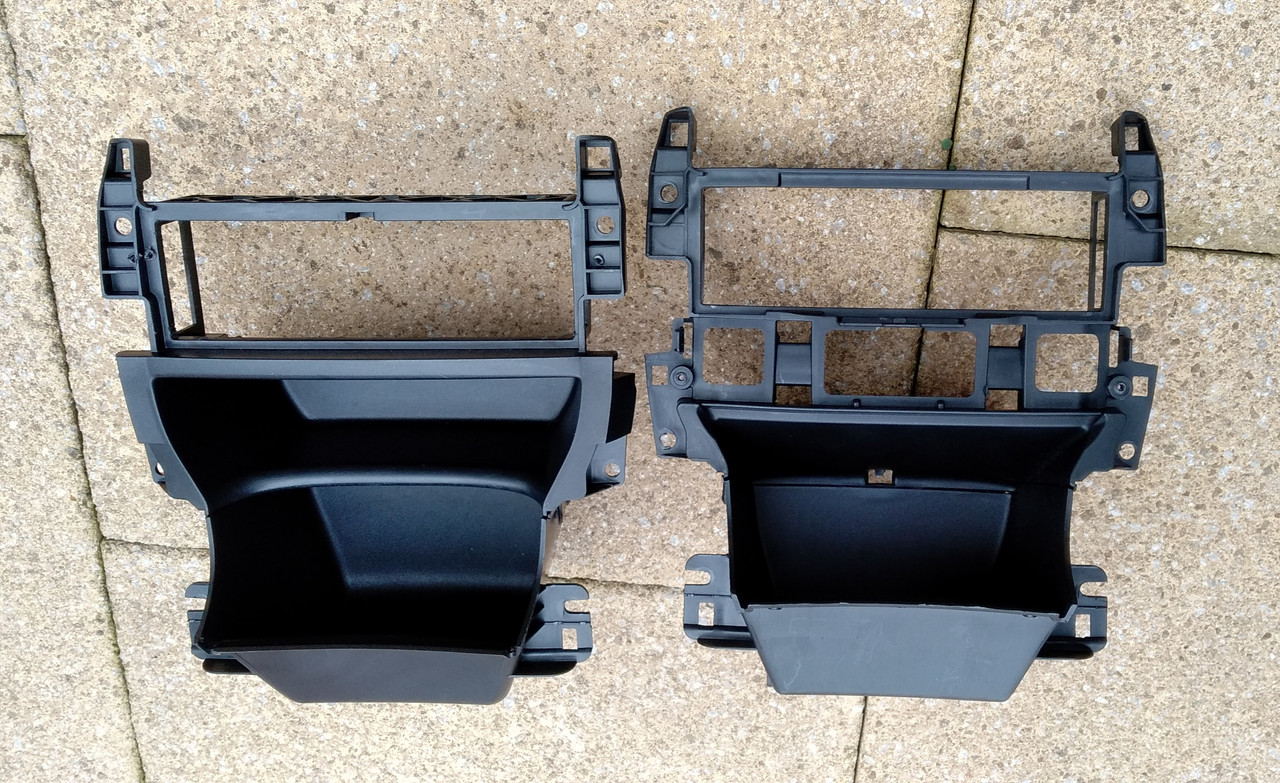 Then it was time to make the car safe for the winter, so I purchased a cheap set of wheels from a C4 Grand Picasso VTR+, and had a new set of GoodYear UltraGrip 8 tyres winter tyres fitted. The Bellones now in hibernation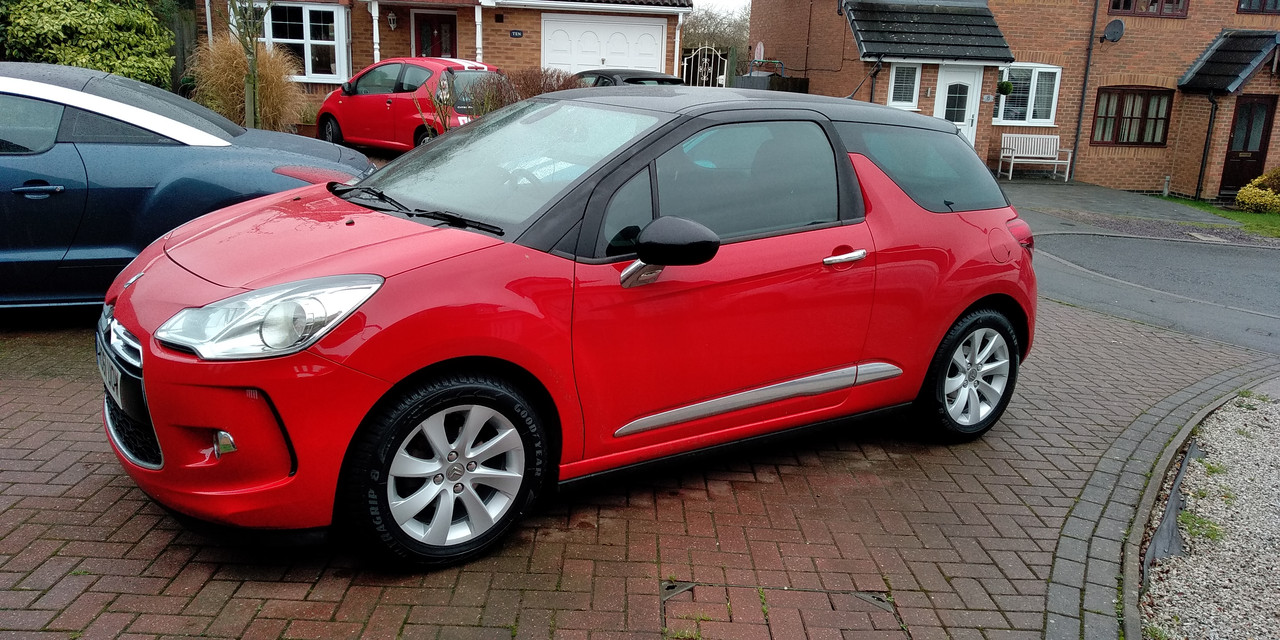 As this meant I had to get the locking wheel nut's key out from the boot I used this occasion to clean the spare wheel well, where I found the two missing pins which hold the parcel shelf's cords - bonus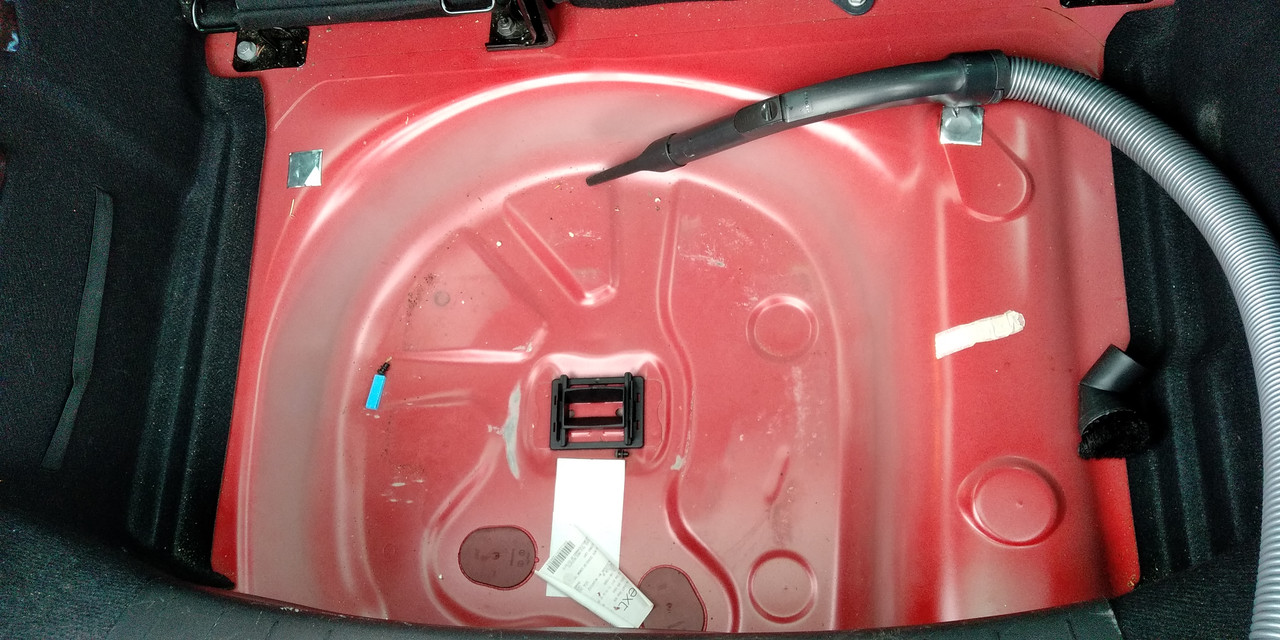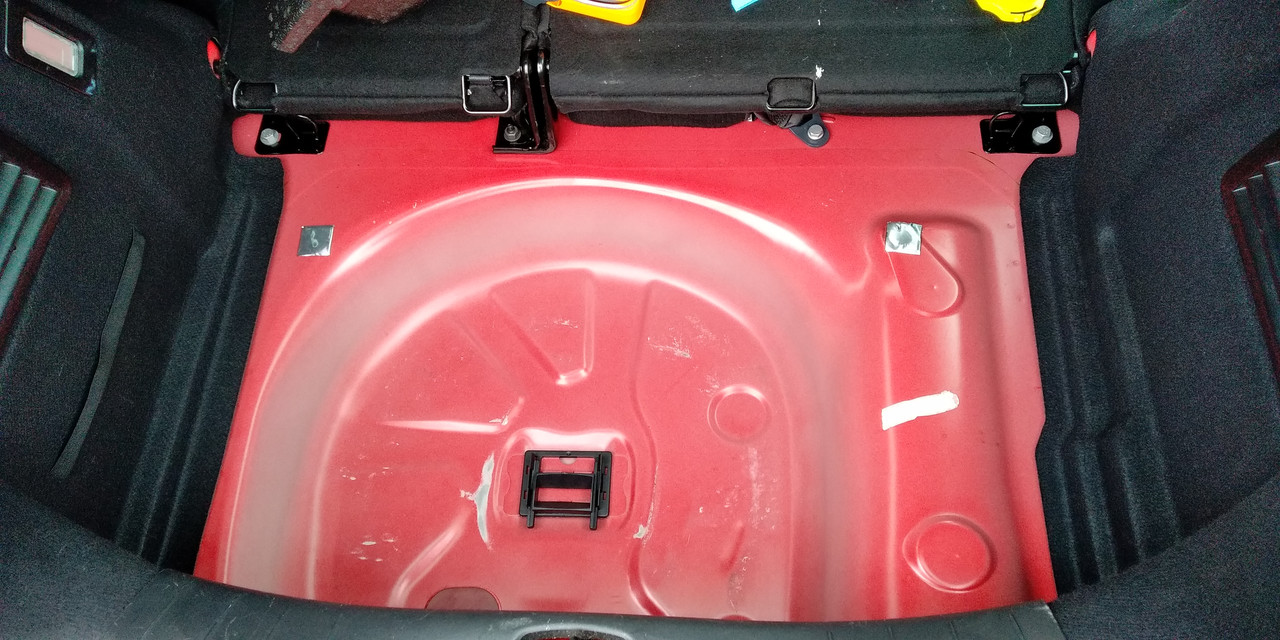 Gave the interior an other good hoovering, then spot cleaned the interior and fitted my new set of floor mats: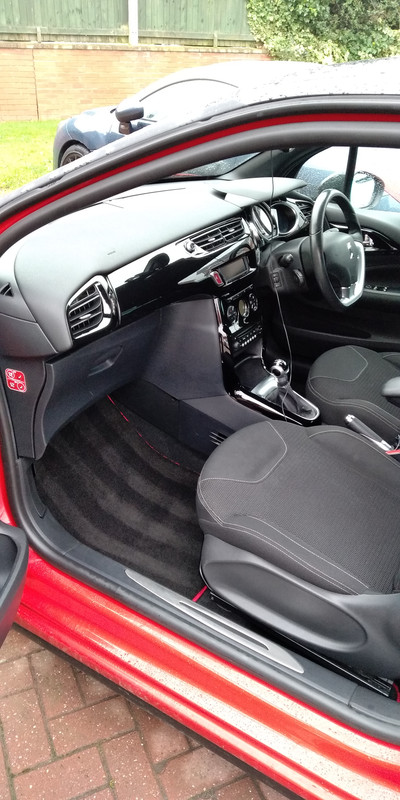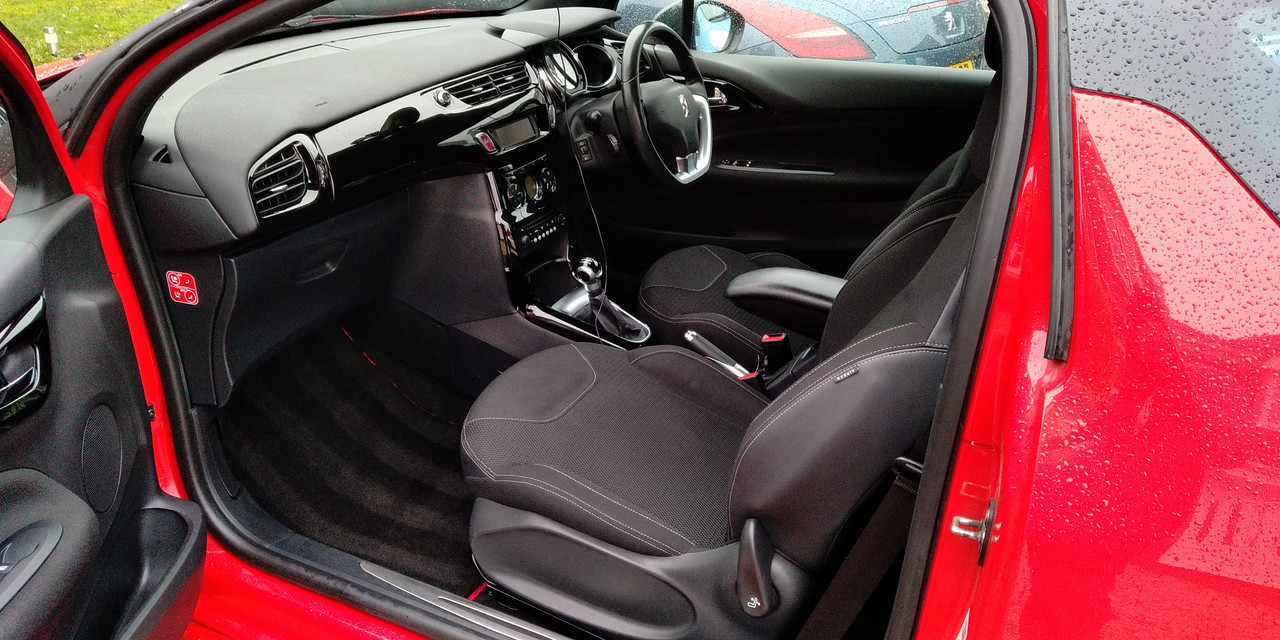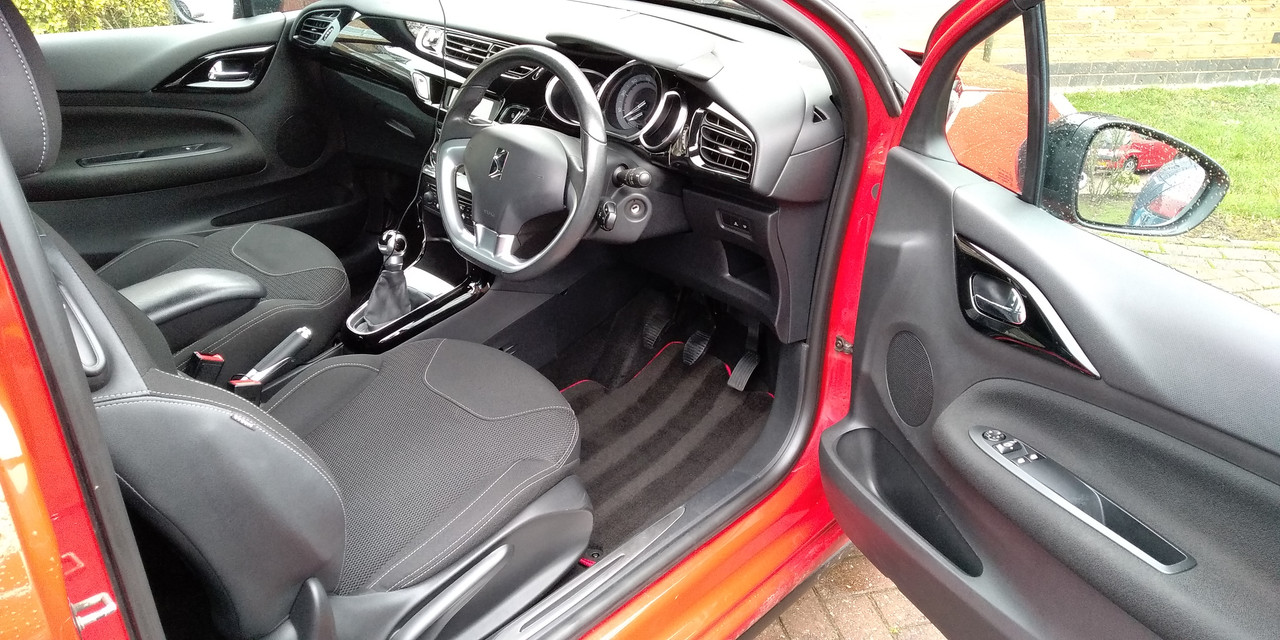 I realised the boot floor's carpet was not looking too good, so it was time to work on that: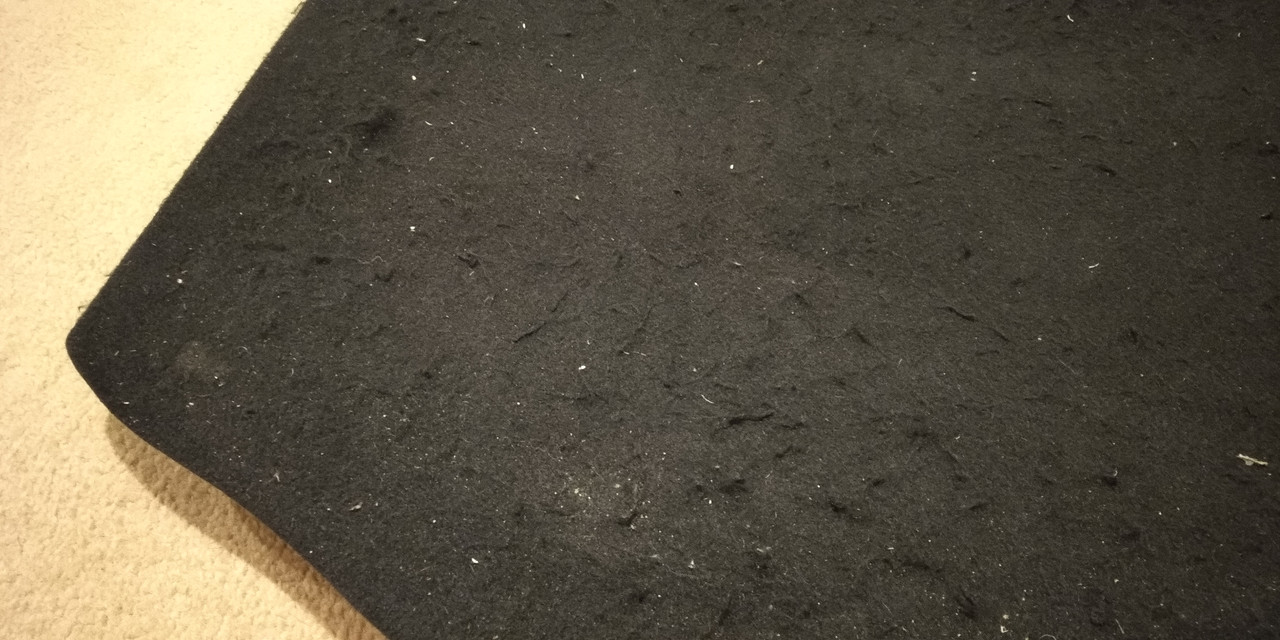 After: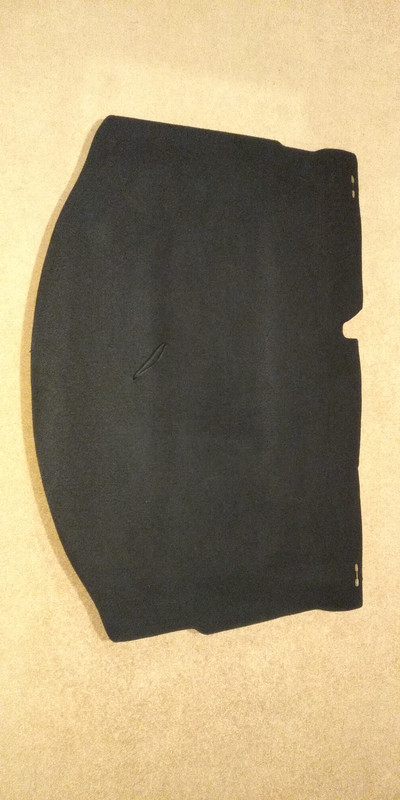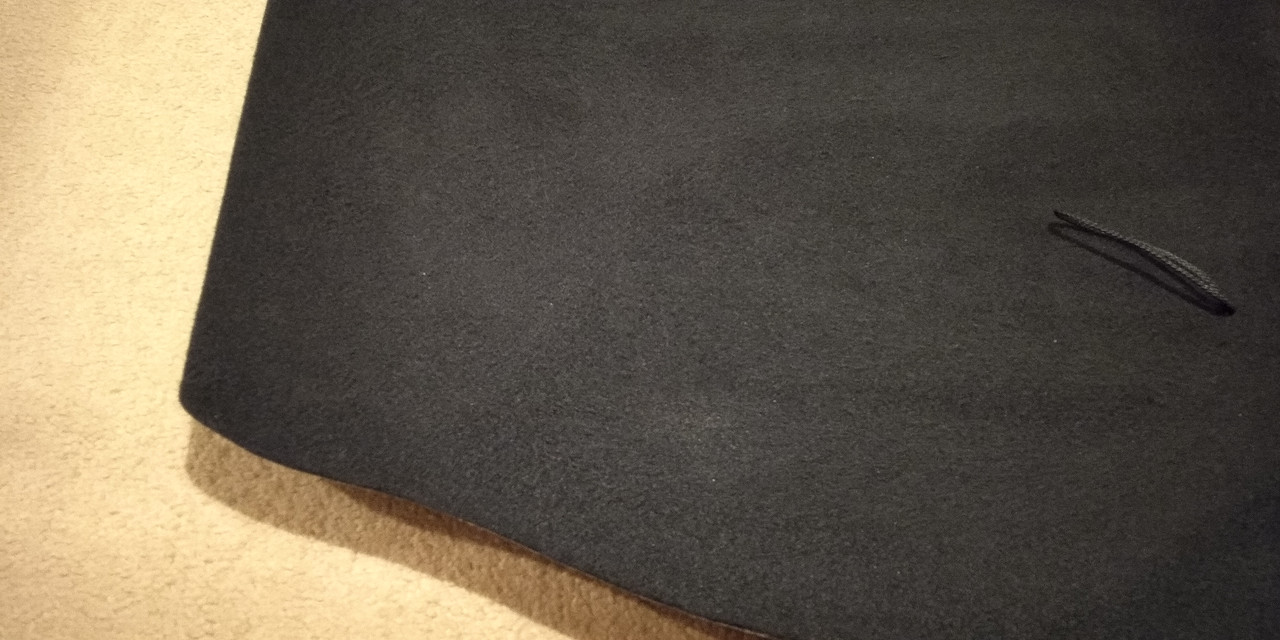 Then a few other items have arrived - I will have the timing belt replaced as I am a bit worried it is now 8 years old - better to be safe than sorry. The car only has 68k miles, so that is still far from the replacement interval.
This morning I changed the gearbox oil, using genuine oil from Citroen: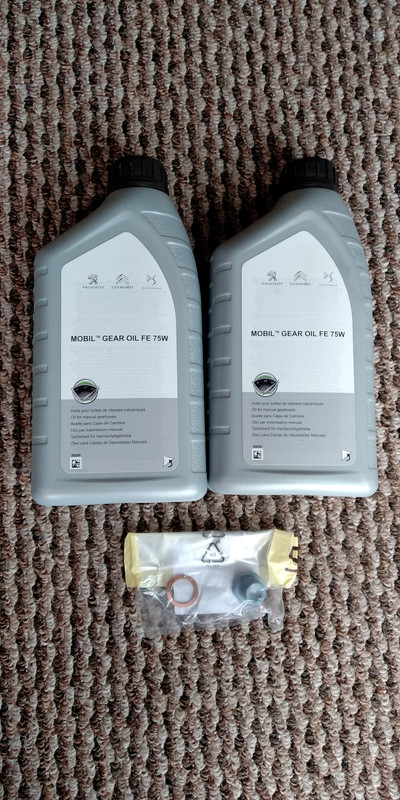 I then removed even more bits from the interior and hardwired my dash cam, removed the insurance tracker from the car, fitted the GPS antenna and the microphone for the new head unit: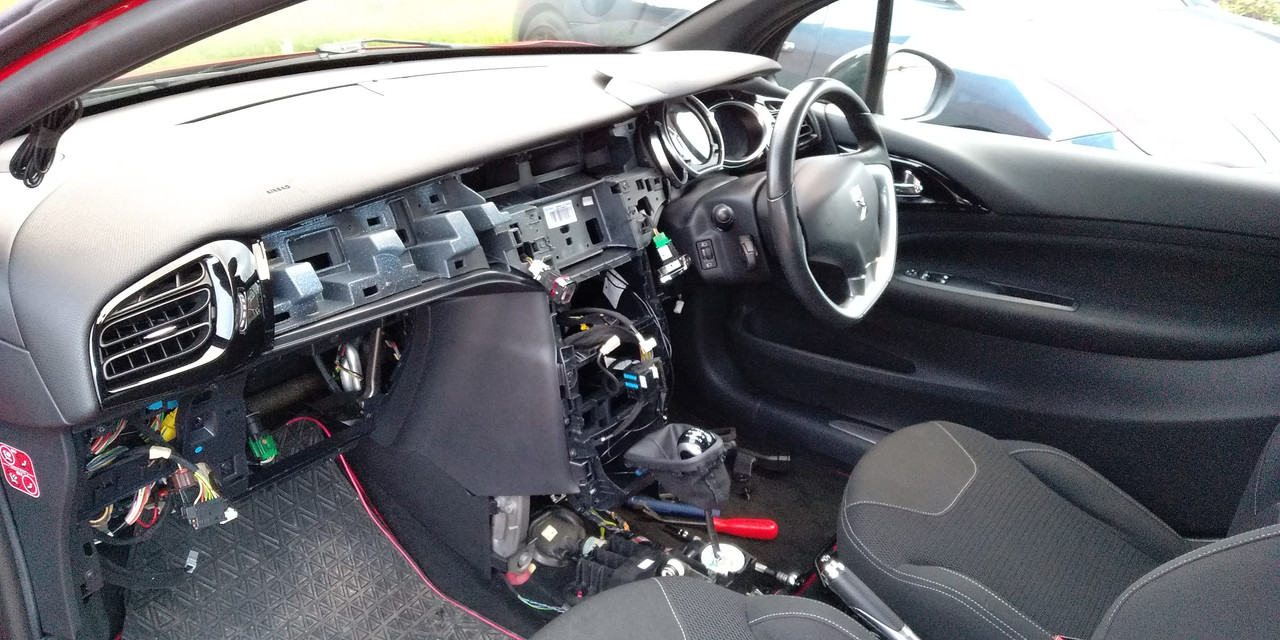 (please ignore the awful rubber mat - I put these back on the top of the new mats to preserve them in this snowy / wet weather - but I will still buy a new set soon)
Whilst the centre console was out I use this opportunity to clean the area between the seats: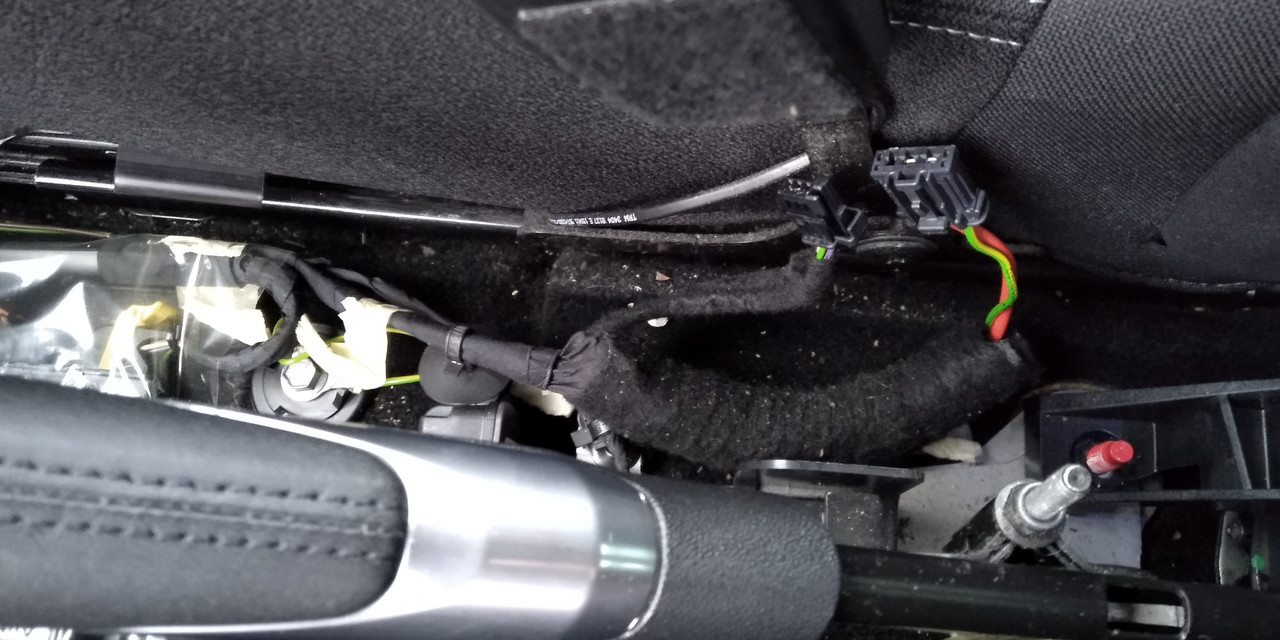 After: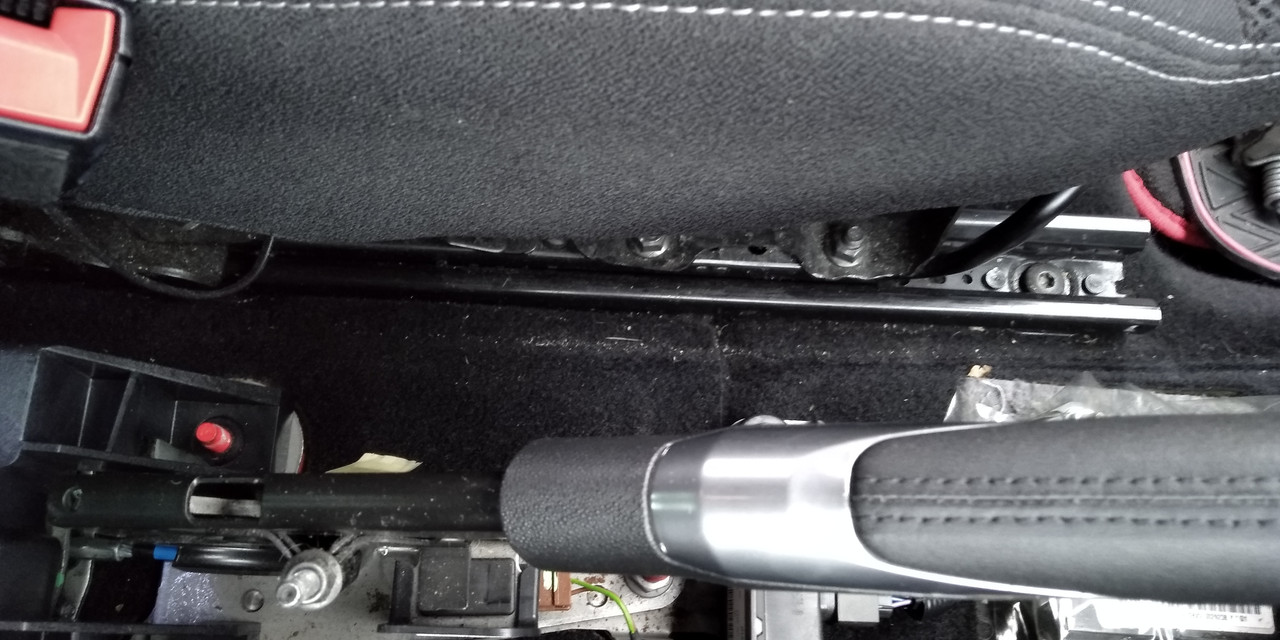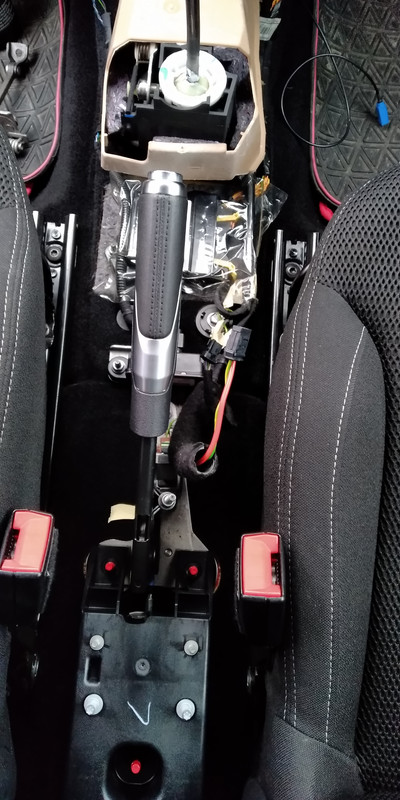 Well, this is it for now. There are going to be a few updates soon